As the Department of Recreation and Athletics plans to reopen the Fitness Centre on January 31, Carleton Athletics is expanding its fitness bookings to provide a more inclusive and supportive environment for members of our community. Through a collaborative effort, led by two Carleton students, Carleton Athletics will now be offering Women's Only and Trans & Allies Fitness Space Bookings.
These new booking options provide members of the Carleton Athletics community with new options to comfortably visit the facilities.
Newly installed blinds in the Fitness Centre will provide an increased level of privacy that addresses the needs of various communities including women from the Muslim community.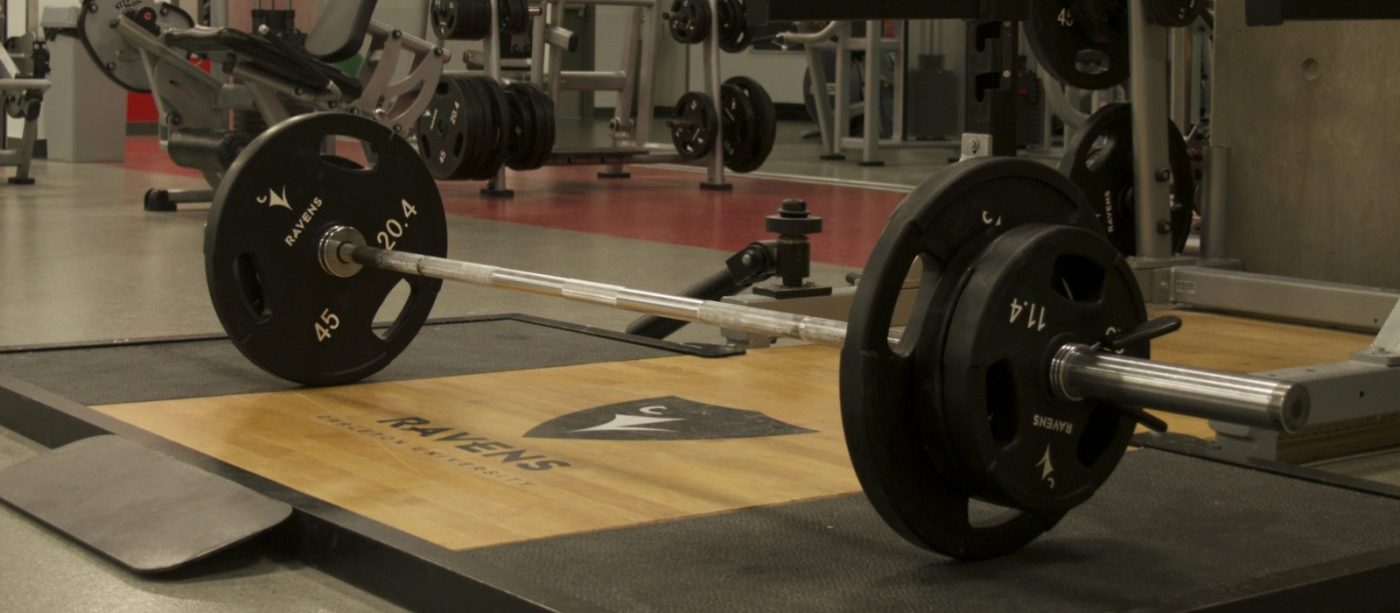 Removing Barriers to Increase Wellness
One of the students who led the campaign for a Women's Only time is first-year student Fatima Abdullahi. "I'm a Muslim woman. I cover, I wear a veil, so I cover my hair and that means that I have to take that into consideration. When I'm coming into a gym, I would like to remove my veil to be comfortable but it's kind of hard when there are males there."
Fatima quickly realized that she wasn't alone in her desire for dedicated gym time. Quickly after beginning a petition, she was hearing from students across campus who echoed the same opinion.
Recognizing the growing calls to address the needs of Muslim women on campus, Fatima shared the information with the department. "I found out that there was a lot more of a need for it than it was just for me. And then there were a lot more groups that were thinking, not necessarily the exact same thing, but thinking that they needed a space as well."
Like Abdullahi, Jordan Attewell had started a petition in hopes of seeing dedicated gym time for women on campus in order to help survivors of abuse and sexual assault feel more comfortable. "Anytime in public you just kind of feel more vulnerable so you know working out to me is even more of a vulnerable position because you're trying to take care of your health."
For Attewell, no matter the reason someone seeks to use the women's only times, it's about creating an atmosphere of comfort. "The gym is typically an atmosphere where maybe you're wearing less clothing, because it's hot, or tighter fitted clothing to avoid them getting in the way, whatever it may be."
The opportunity to focus on your health without feeling uncomfortable and being free of judgement is an important aspect for Attewell.
"I really hope that it is a space where people can go in there and do what they need to do, focus on themselves and maybe it can be a space where you're not necessarily looking for friends or anything, but maybe you meet someone who's gone through something like you have."
Attewell would add that she hopes the new booking option removes barriers allowing more members of the Carleton community to feel comfortable on campus. "Everyone In the community should have somewhere to go, and somewhere to feel like they belong, and I want this space to be that to as many people as possible that need it."
Abdullahi and Attewell both see the bookings as an encouraging step for the community. "It shows the university cares," said Abdullahi, adding "it also shows students like myself that you're welcome here and part of this community."
As a first-year student, Abdullahi is looking forward to her next visit to the Fitness Centre.
"I haven't gotten to experience what it's like to be there. So, I'm really excited to go to the gym when I'm on campus, to have a class and I just want to go do some work. It will really help me to stay active. It's going to push me to really take care of my mental health, my physical health and my spiritual health because they're all interconnected."

Trans and Allies Fitness Space Booking
Carleton Athletic's new Trans & Allies Fitness Space Booking also begin next week, transforming the department's personal training studio into a safe and comfortable space for members of the Carleton community to focus on their health.
Jaime Sadgrove, Trans & Non-Binary Inclusion Coordinator in Carleton's Department of Equity & Inclusive Communities sees the space booking as an important starting point for Carleton's transgender community. "If you're not a person who's ever felt uncomfortable at the gym, it can be really difficult to understand why working out can be a really difficult experience."
For Sadgrove, the addition of these booking options is a natural progression to creating an equitable version of the Carleton community that allows everyone to thrive. "We make a promise to students as a university when they come to Carleton. Whether it's when they come for their first tour or they attend a recruitment event, or when they move into residence for the first time, we make a promise to students that Carleton is a place they're going to feel safe. That it's a place they're going to feel respected and in place, it's going to work to make them feel comfortable, and that their well-being is important. Initiatives like this are putting our money where our mouth is."
Sadgrove would continue to add that they see this as an important step to ensuring everyone in the Carleton community is being treated with dignity, while also providing them with all the tools they need to find balance in their lives.
"It's making sure that every student is being treated with the dignity and being given the supports and the resources that they need to be successful at university and looking at the whole person, not just what do you need to be successful in the classroom, but for a lot of people their fitness is a big part of their academic success."
Sadgrove and Carleton Athletics recognize this is only a first step.
"I think there are other things in athletics that we're working on that would be great additions. Something that's been talked about a lot is having trans-only swim times in the pool because working out in the Fitness Centre is one thing, but in a pool, you're not as covered up and so there are might be parts of your body you aren't comfortable with or that you don't want people to see".
As Carleton Athletics continues to strive to enhance personal wellness and health these new offerings are an important step towards ensuring an inclusive wellness experience. Carleton Athletics remains committed to continuing to progress equity and inclusion across our communities through new programs, spaces and services.
Wednesday, February 2, 2022 in Community, News
Share: Twitter, Facebook