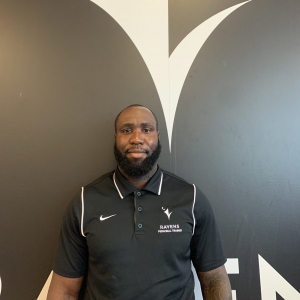 Brian J.
Personal Trainer
Biography
It was my 2nd year at Carleton U, I was very active and was part of the varsity soccer team and ran track for the Ottawa lions. But I was not eating right. I was eating a lot of fast food, lots of salt and fatty food. Long story short, I ended up having hypertension and other health problems. Then I decided to change all those bad habits and started exercising regularly. A healthy lifestyle just grew on me and made me realize I can help others do the same thing. So after my undergrad at Carleton U, I decided to take a program called Fitness And Health Promotion at Algonquin College and after that, the rest is history.
For me, fitness is a lifestyle. I use fitness as a tool to escape and as therapy. I believe that fitness is not about being perfect, but rather, it's about making an effort, and when you bring that effort every single day, that's where the change happens. My testimony is that "You are stronger than you think," and through fitness, I strive to make others believe that too.
I have helped many clients lose weight in my 6+ years as a trainer. But one of my all-time favourites, a woman came to me without having any idea of what to do and how to lose weight. We worked together for 9 months and she lost 63lbs, gained confidence and now she is actively maintaining, learning and setting more goals.
Certifications:
Personal Training (CSEP)
CanFirPro personal training certification / Group Fitness
Kettlebell Certification