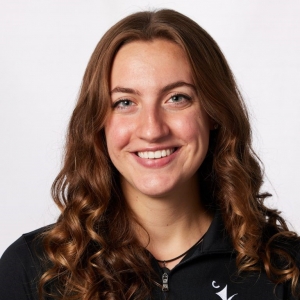 Erika E.
Group Fitness Instructor
Biography
I have been skating for 17.5 years, and I am a former member of the Carleton Ravens varsity women's hockey team. I have taught private and group hockey skills sessions, coached hockey camps, and am now teaching group skating classes at Carleton Athletics.
Anyone who wants to become a better skater or improve their hockey skills can take my classes! If you're always wanted to learn how to skate but have never tried, you already enjoy an occasional canal skate in the winter but want to become better, or you want to work on your hockey skills, I will work with you to achieve your goals.
Don't be afraid to challenge yourself! It might seem intimidating, but the only way you will improve is if you try new things. I strive to create a positive, inclusive, and supportive class environment where you can feel empowered to try every skating drill and exercise.
Certifications:
Hockey Canada Coach LVL 2
First aid and CPR-C
Livingworks Start