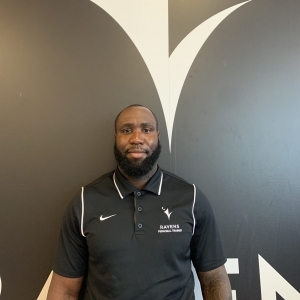 Brian J.
Group Fitness / Personal Trainer
Biography
Certifications Achieved:
Personal Training (CSEP)
CanFirPro personal training certification / Group Fitness
What classes do you teach?
CU Strong, CU Shred, 15/15/15, TRX, Kettlebell, Senior Ravens Stretch and Strength
What equipment is needed to attend your online classes?
At least a towel. It's helpful to have dumbbells, resistance bands or tubes
What is your training philosophy?
Fitness is not about being perfect, but it's about making an effort, and when you bring that effort every single day, that's when the change happens.
What is your fitness background?
I am a certified personal trainer accredited by the Canadian Society for Exercise Physiology (CSEP) and CanFitPro. I have over 6 years of experience in the fitness industry, and I'm passionate about all things fitness related.
What type of person is best suited for your style of class?
Motivated and ready to work.
What advice would you give to someone new to training?
Find that one thing that motivate you about fitness, and use it to achieve your fitness goals
Tell us one unique fact about you
I Love Classical music and I have memorized the entire album of Messiah Handel.  (Piano is my stress reliever)